LauraLynn, Ireland's Children's Hospice, is delighted to announce the appointment of three new members to their Board of Directors.  
Paul Kerrigan is General Counsel & Chief Risk Officer at Deloitte Ireland. In his role with Deloitte, Paul is responsible for Deloitte's legal and risk frameworks, data privacy and confidentiality, and corporate governance among other areas. He is a solicitor with over 15 years' experience in law firms and international and Irish businesses.  Paul joined the LauraLynn Board of Directors in December 2022.  
Commenting on his appointment, Paul says, "I am delighted to join LauraLynn's Board and look forward to working alongside a great team. I am passionate about the work that LauraLynn does, the people and families they support, and the driven workforce and volunteers who make it all happen.''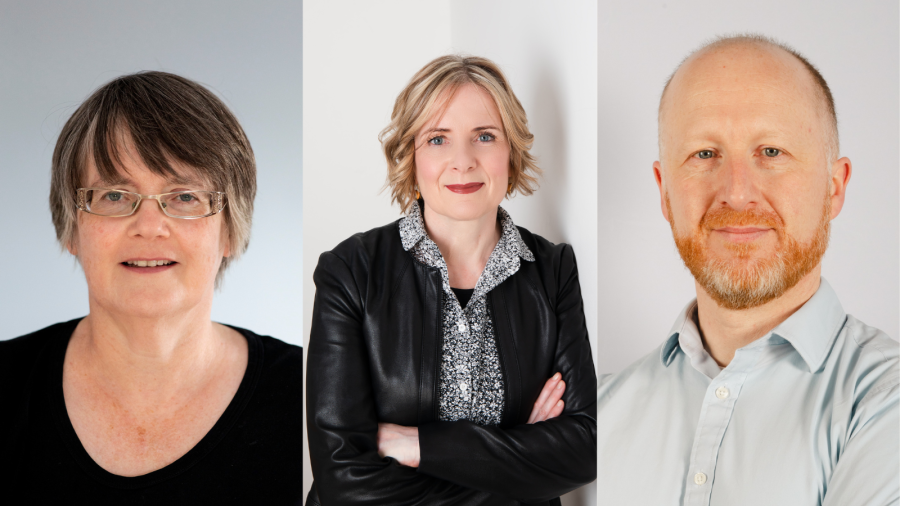 Deirdre O'Connor is a Chartered Urban Planner and has an MSc in Property Economics. She is an experienced planner, advising on complex planning, sustainable development, legal, commercial, and environmental issues that have a bearing on property assets and on opportunities for property development.  
Deirdre is currently the Head of Planning and Deputy Chief Commercial Officer at the National Asset Management Agency (NAMA). She previously worked in planning consultancy as owner/director of busy planning practice and served on the Board of Cluid Housing. Deirdre is a member of the Institute of Directors, is a Chartered Member of the Royal Town Planning Institute, and a Corporate Member of the Irish Planning Institute. Deirdre joined the LauraLynn Board of Directors in December 2022.  
Commenting on her appointment, Deirdre says, Deirdre says, "I am honoured to join LauraLynn's Board. It's a privilege to work alongside a great team and to drive the goals of the organisation. It is a very important time for LauraLynn as they continue to grow to meet the needs of children and families across the country. I am looking forward to an exciting year ahead''.
Dr Regina Mc Quillan, is a palliative medicine consultant at Beaumont Hospital and St Francis Hospice and has worked there since 1996. She is highly interested in palliative care for disadvantaged groups, including people with intellectual disability, members of the Travelling Community, and people experiencing homelessness. Dr Regina is Involved in education, including medical students, and postgraduate clinical staff. She is interested in medical ethics and has an MA in Ethics from DCU. Dr Regina also holds an advanced Diploma in Medical Law from Kings Inns.  
Commenting on her appointment, Dr Regina says, "'I am pleased to join the Board of LauraLynn.  I hope my knowledge and expertise about adult palliative care, and my interest in care for people with disabilities and children's palliative care, will help support LauraLynn caring for children and their families''.  
LauraLynn CEO, Kerry McLaverty commented; "We're delighted to have new members join our Board of Directors. Paul, Deirdre, and Dr Regina bring a wealth of skills, experience, and expertise to our Board and I would like to take this opportunity to welcome them to the team and thank them for their commitment and dedication to LauraLynn.  It is a very exciting time of growth for LauraLynn and we are excited to work with Paul, Deirdre, Dr Regina, and all the team.''  
LauraLynn, provides a range of services including, symptom management for children, music and play therapy, psychological support, family and sibling camps, short breaks, Crisis Care, and End of Life Care. Since opening in September 2011, LauraLynn has cared for more than 650 children and their families.